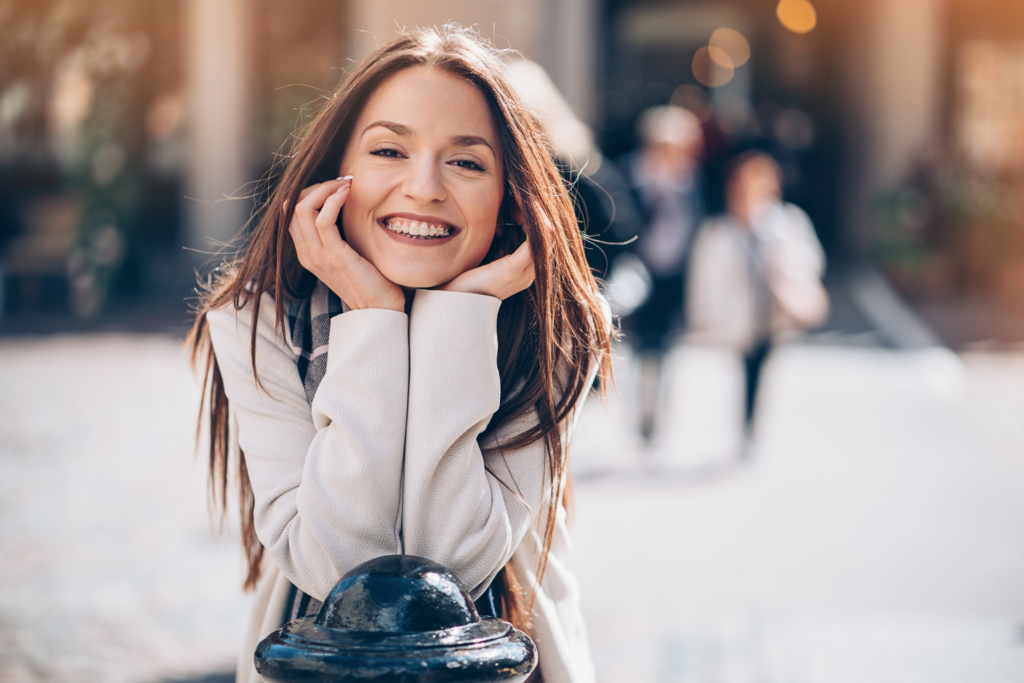 Braces are kind of a big deal. After all, orthodontic treatment is the secret to adjusting your smile, but it can take quite a lot of time (and money). When talking to your dentist or ortho about different orthodontic treatments, making a decision can even feel overwhelming!
Good news, friends – we've got a guide here for one of the more uncommon (but awesome) options for adjusting your smile: self-ligating braces. The self-ligation method takes a turn from conventional orthodontic bracket systems, bringing you a super-cool alternative to traditional metal braces.
Let's break it down – what is self-ligating tooth movement (and what makes self-ligating braces the top choice for braces tech at Inspire Orthodontics)?
What are Self-Ligating Braces?
To understand how self-ligating braces work, we first have to understand how traditional braces work.
Conventional braces have metal bands and brackets that attach to the teeth, and an archwire runs through them. The archwire applies gentle pressure to the teeth, moving them over time.
In order to do it's job, the archwire has to remain secured – and with traditional brackets, this is done using tiny elastic bands or metal ties. You'll recognize these – they're the colored rubber bands or clear elastic ties that you see on traditional metal braces with conventional brackets.
The Magic of Self-Ligating Brackets
But what about self-ligating braces? The difference lies with the self-ligating brackets. Unlike traditional braces, self-ligating braces use special clips and a built-in system to attach the archwire. Instead of elastic ligatures, a door mechanism is used to enclose the wires.
Two Types of Self-Ligating Braces
Active Brackets – Using a thicker archwire and more pressure, Active Self-Ligating Braces use a spring clip to apply active force to the archwire.
Passive Brackets – A thinner wire, simple slide mechanism, and no pressure make a passive bracket that won't press on the archwire during treatment.
Why We Dig Self-Ligating Tech!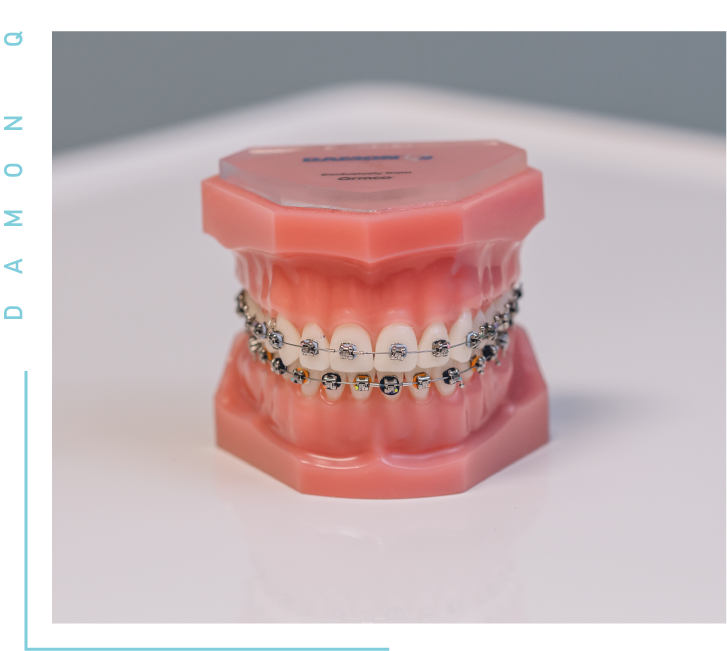 Traditional braces are great, but we really love self-ligating brace to get straight teeth and better bites. But what's so incredible about this moving-teeth tech? There are several benefits to consider with self-ligating treatment:
More Confident Smiles – Having a more appealing smile is among the many benefits of self-ligating braces. With smaller parts (and the option for clear brackets), patients will feel more confident sharing their smile with a low-profile look.
Less Friction – Braces put tons of pressure on your teeth (it's how they work). But with self-ligating braces, you won't won't feel too much pressure on your teeth during treatment, leading to less pain, less discomfort, and greater freedom while adjusting a misaligned bite or other orthodontic conditions.
Healthy Bite – It's hard to maintain proper oral hygiene when you're working around wires and brackets. But with self-ligating braces, you won't have to worry about a big problem with conventional treatment: developing cavities when rubber bands trap food particles! That's right, elastic bands can harbor bad bacteria. Better oral hygiene also means less discomfort during braces treatment!
Fewer Visits – That's right! While we love seeing your smile in the ortho chair, we understand that the fewer orthodontic visits, the better. Your braces will still need adjusting, but even severe cases will have fewer time-consuming visits with the orthodontist!
There are tons of awesome reasons why patients (and our orthodontist) love self-ligating braces. Not only do you get the same results and an incredible smile, but your treatment will be much more comfortable! However, there are other factors to consider when choosing your treatment: cost.
Self-ligating braces cost more than metal braces. Since self-ligating braces don't use the same materials or application methods as conventional braces, they can be more expensive (especially if you have a complex case that requires rotating larger teeth).
However, the cost of orthodontics is something that you can work on with your orthodontist, finding financing options that fit your budget.
Are They Better than Traditional Braces?
For many, self-ligating braces are better than traditional braces. Why? Self-ligating braces cut out so much of the discomfort of regular braces and brackets! Plus, with self-ligating brackets, you'll have a more low-profile (and inspired) look. What's not to love?
When conducting a systematic review of many claims through prospective randomized clinical trial, many researchers found that while self-ligating braces didn't reduce treatment time, the alignment efficiency and results were just as good for patients. Nice!
Inspire Your Smile with Orthodontic Treatment!
Are you interested in self-ligating braces? Talk to your orthodontist about whether self-ligating braces are the right choice for your smile! Self-ligating braces offer a whole world of benefits when it's time to adjust your bite or straighten teeth.
Inspire Orthodontics in Littleton, CO
And if you're in Littleton, CO, then we'd love to meet you and talk smile goals – we even offer free consultations! Inspire Orthodontics offers clear and traditional self-ligating braces from Damon, along with clear aligners. Come visit us soon to start your journey to a more inspired smile!