Braces
Unlock Your Potential
your best smile

Fast, Simple, and Easy
At Inspire Orthodontics, we don't settle for old technology! Like the rest of the medical fields, orthodontic treatment continues to evolve rapidly and has advanced far beyond the technology of 'traditional braces', much of which was developed in the 80's & 90's. We're proud to offer two exciting, effective alternatives to traditional braces: Damon Q2 & Damon Clear braces.
Damon Q2 and Clear braces use 'passive self-ligating' technology to reduce treatment times, improve comfort, and reduce the need for extractions, expanders, and jaw surgery, all while providing you with the amazing, unique smile you'll be proud to show off.
Traditional braces aren't known for being comfortable, easy, or (let's face it) attractive. But with Damon System Braces, we're changing the game for traditional orthodontics. Damon Q2 braces use passive, self-ligating tooth tech with shape-memory orthodontic wires. If you don't know what that means, it's okay – we'll break it down for you. It means that Damon Q2 brackets let teeth move more freely with way less friction and less force. Realize your new smile quickly and comfortably with this revolutionary alternative to traditional braces.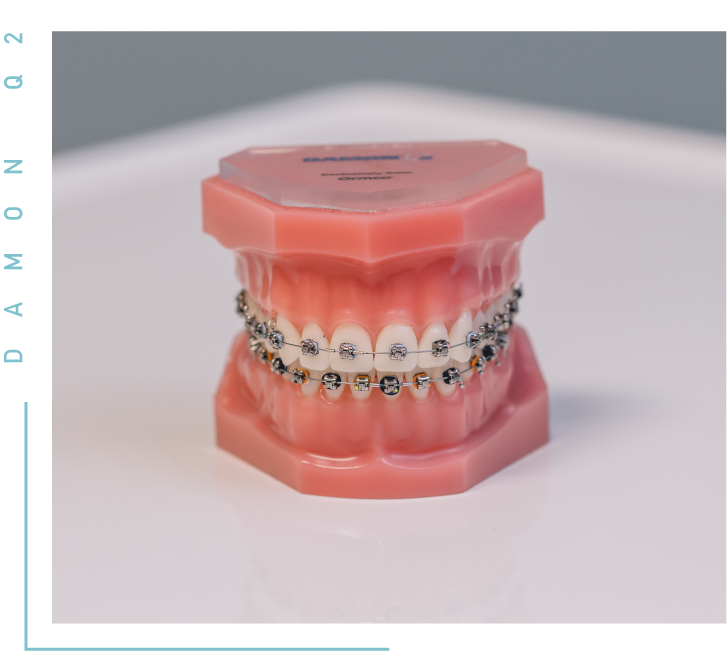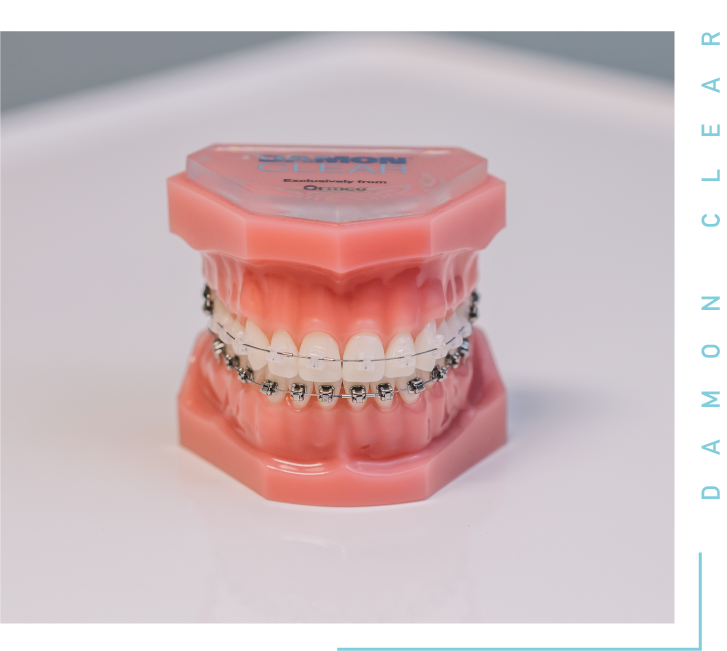 Damon Clear braces build on the same framework as Damon Q2 braces, making use of smooth, self-ligating brackets to improve comfort and speed up treatment times. Instead of medical-grade stainless steel, though, Damon Clear brackets are made from a clear, polycrystalline alumina (a fancy term for ultra-pure, lab-made sapphire) that blends in with teeth and is impervious to staining. Very popular with teen and adult patients.